Cardboard Recycling

If you want to soak up some sunshine while you volunteer, try Cardboard Recycling! Cardboard Recycling involves loading the cardboard from various locations around campus into our E-Cart, and baling it. So, if you are available at any of the following times, our Cardboard Recycling Team would love to have you.
Mondays: 12:00-4:00pm
Tuesdays: 10:00am-12:00pm
Wednesdays: 9:00am-4:00pm
Thursdays: 10:00am-12:00pm
Fridays: 2:00-5:00pm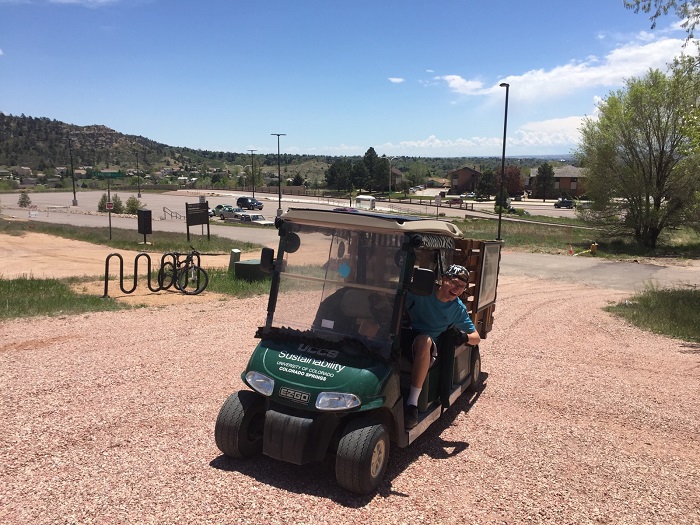 Volunteer to help with Cardboard, and ride around with Hunter in the E-Cart!
Zero Waste
Zero Wasting is designing, using and managing products and processes to eliminate all waste, and conserve, recover and recycle all resources: put simply we are helping to reduce our impact on our landfills, while engaging with and educating our fellow UCCS peers about how to live more sustainably. The Sustainability Office offers UCCS Clubs and Student Organizations option to make their events sustainable, by providing Zero-Waste Warriors or Zero-Waste-training for club-members. The Sustainability Office also Zero Wastes athletic events, so you can volunteer and enjoy watching the games all at the same time!
Dates for events are posted on the Volunteer Opportunity Calendar.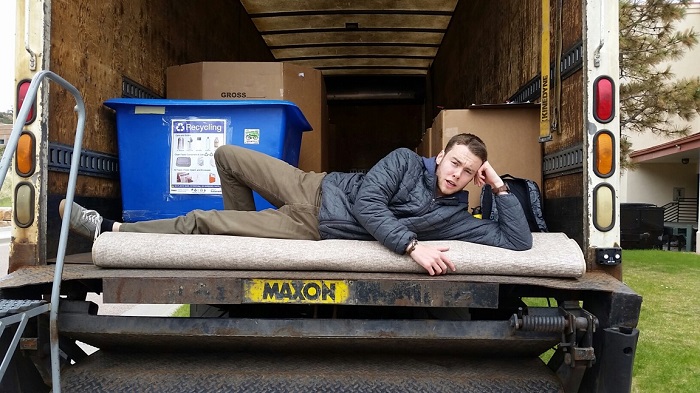 Who wouldn't want to help Alex Zero Waste? 
Office of Sustainability Events
The Office of Sustainability frequently hosts its own events, often in accordance with some aspect of sustainability that we're trying to promote. We throw these events in order to show our friends and peers how easy and essential a culture of sustainability is at UCCS. We usually will need help with planning, set-up, tear-down, running tables, registration, marketing, etc. But we'd also love for you to attend or even participate in these great events too!
You could volunteer with these great people!   
E-Waste
E-Waste, or electronic waste, has to be sorted and recycled separately. Volunteer and help our Recycling Team collect E-Waste around campus, and then sort it. Helping with E-Waste is very flexible. So with a little training, you can sort E-Waste whenever you're available!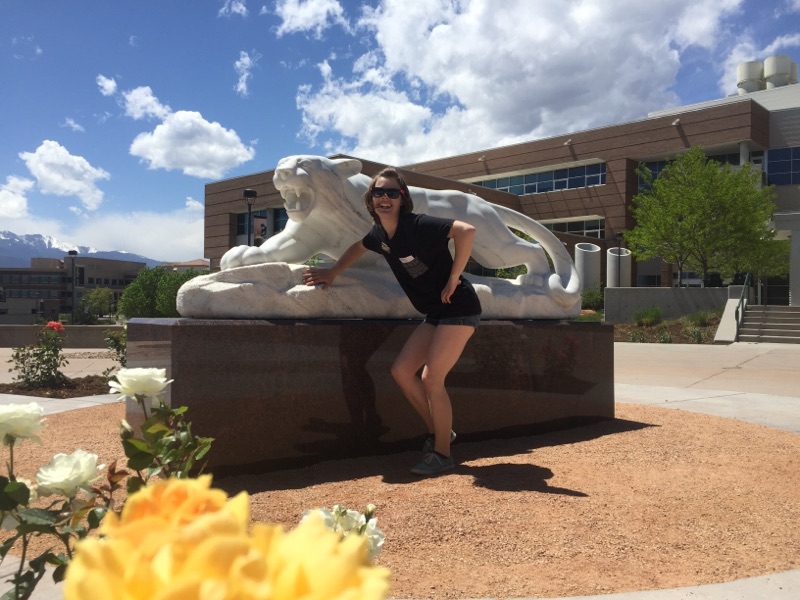 Help out Clare with batteries!  
We are SO excited you want to volunteer with the Office of Sustainability!