Energy Performance Contract
UCCS Energy Performance Contract
UCCS is participating in their first Energy Performance Contract through a partnership with Iconergy and the Colorado Energy Office (CEO). The contract was awarded January 2022. This page will provide background on energy performance contracting and provide updates for our campus and broader community to learn more about the process, efficiencies, improvements, potential renewables, and overall cost savings resulting from this project. 
What is an Energy Performance Contract?
Energy Performance Contracting (EPC) is a creative model for funding and implementing capital improvement upgrades, which allows entities to use future cost savings to fund projects.
Prior to entering an EPC, an Energy Service Company (ESCO) conducts an Investment Grade Audit (IGA) of your facilities and delivers a project proposal that includes:
energy & water efficiency measures,
renewable energy systems,
electric vehicle technology,
operations & maintenance and/or
metering infrastructure improvements.
Using the stream of income from cost savings or renewable energy produced, the project repays itself over the contract term.
The Colorado Energy Office EPC Program assists Local Governments, Special Districts, School Districts, Institutions of Higher Education, and State Agencies to incorporate conservation measures with little or no upfront capital. Energy Performance Contracting clients have upgraded their facilities with both common and innovative savings measures. (Content provided by CEO)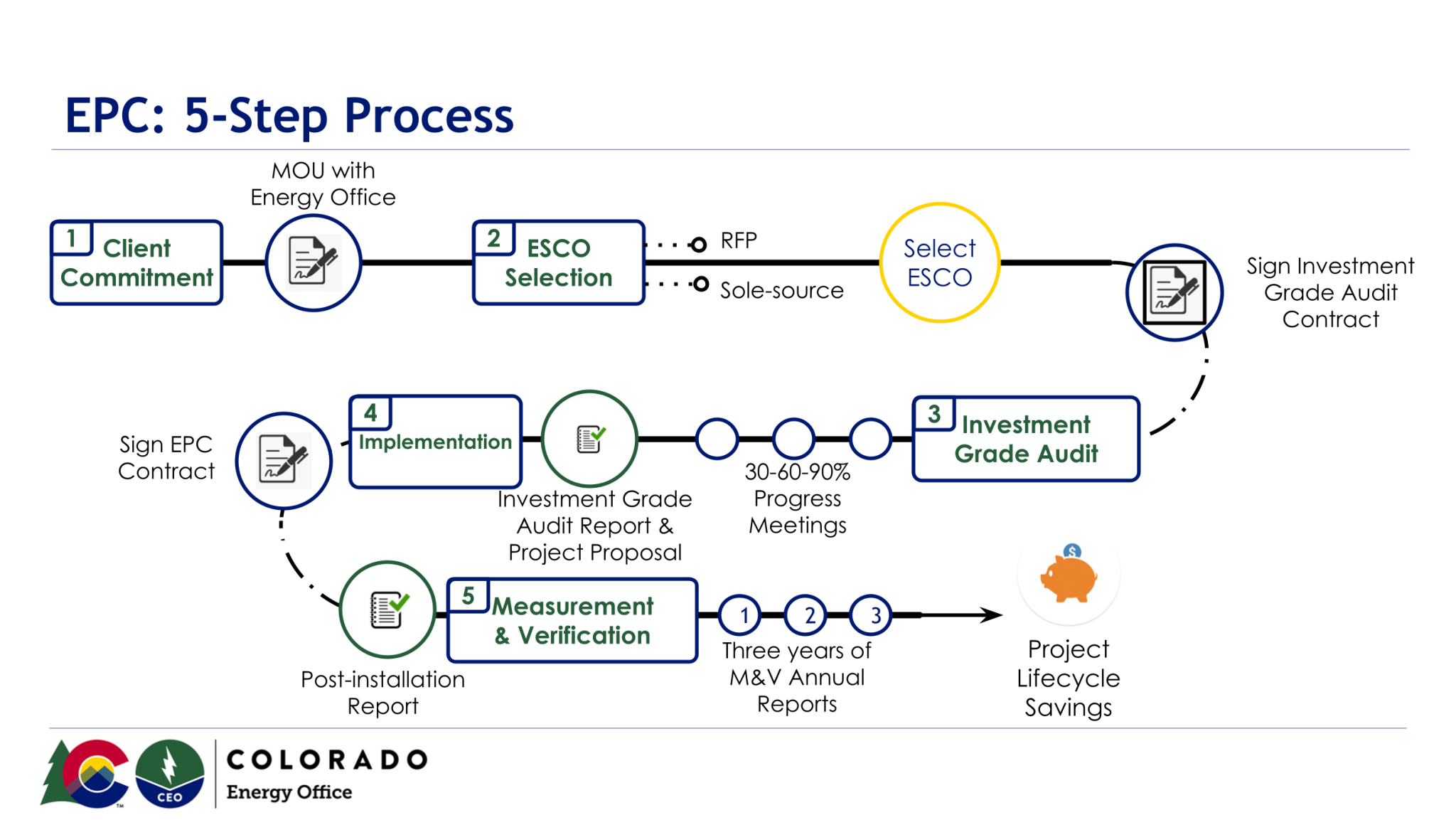 Update: