Sustainability Demonstration House
Sustainability Demonstration House
The Office of Sustainability is located in the Sustainability Demonstration House at 12 Cragmor Village Road. 
Our blue house is located AFTER The Lookout apartment complex.
Find us on the campus map under the acronym: SUST.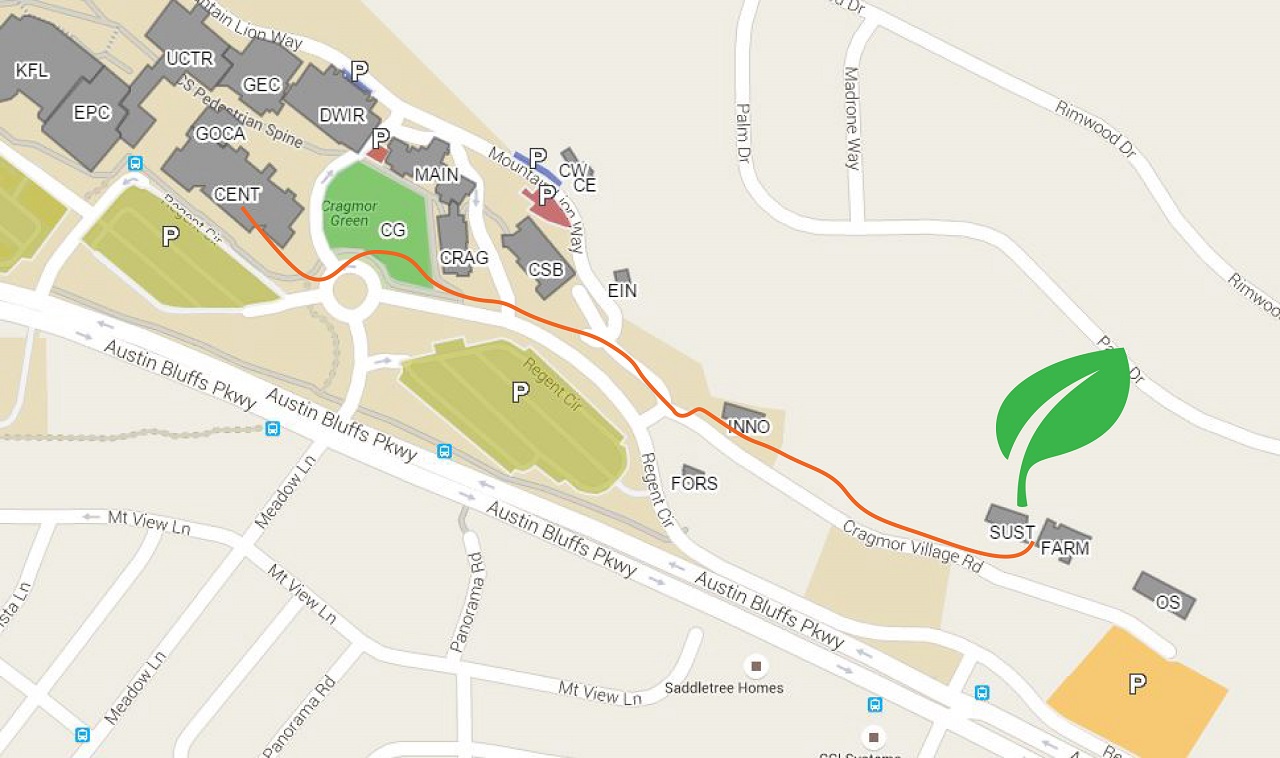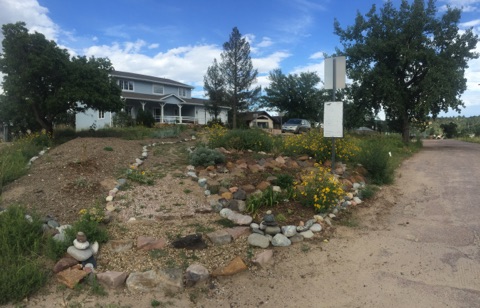 The goal of the UCCS Sustainability Demonstration Center is to become Net Zero and reduce use of all resources. We are looking to partner with many organizations and entities to transform this modern house into an interactive, educational platform to engage our community on the impact their homes have on their personal carbon footprint. 
 
Currently, Interface Carpet has donated 197 sq ft of carpet from their NetEffects collection which reuses old fishing nets from the Philippines in the carpet fibers. Any profit from this collection is given back to those communities to help with disaster relief.

All American Window Tinting installed Huber Optik in a southwest upstairs office resulting in a 70% reduction in thermal intake (from 181btu's to 42btu's.) This will improve thermal comfort and reduce the need for the attic fan, thus reducing the use of electricity.

SunShare has committed to provide solar panels for the demonstration house. These solar panels will reduce our use of energy generated from fossil fuels and move us toward our goal of becoming a net zero facility.

Energy Resource Center provided the house with a free energy audit. This enables us to understand our baseline, problem areas and low-hanging fruit that will help us achieve zero emissions. 

Harding Nursery donated trees, bushes, flowers and ground cover to support in educating our campus and Colorado Springs community on the many benefits of xeriscaping and using native plants in the landscape. 

Our partners will receive recognition in the many tours provided to campus and community members along with signage posted throughout the Demonstration Center recognizing the specific donation and how it is impacting our goal of becoming Net Zero. The signage will also include information for further research. 
Interested in partnering with us? Contact sustain@uccs.edu, we'd love to start a conversation