Traditional, suburban, residential landscape aesthetics have been woven into our nation's city planning culture. Stemming from landscape architects from the northeast, many ideas of green grass and lush front yards have led to increased water use for semi-arid landscapes like those of the West. These landscapes also provide little to no habitat or food source for local insect, birds, and animals. 

In 2015, the Office of Sustainability moved into the Sustainability Demonstration House with the idea of show-casing ways to provide habitats for local wildlife, reduce water usage, and create an aesthetically-pleasing and functional space that supports our local Colorado Springs ecosystems.

Thanks to grant-funding and in-kind sponsorship, the educational garden tour focuses on water wise, Plant Select, and native plants to get the 'right plant in the right place'. You'll also learn about the importance irrigation plays in reducing water usage for a yard this size.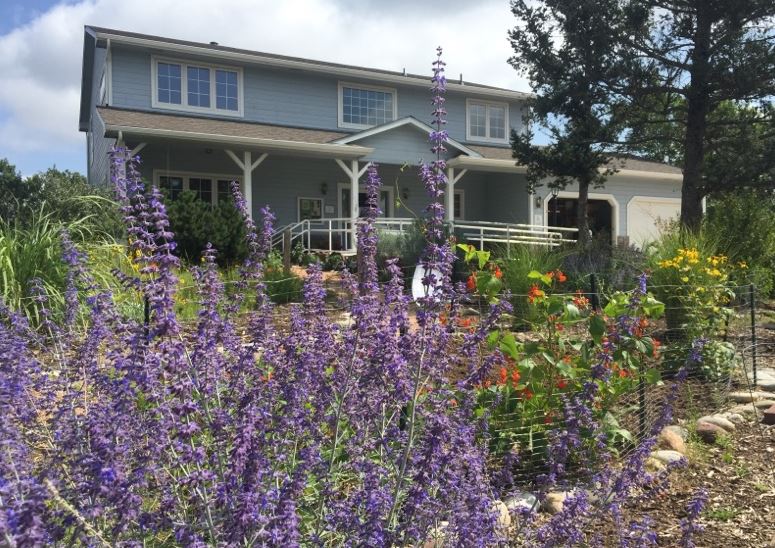 The Demonstration House has had many partners assist with the front yard renovation to support in educating our campus and Colorado Springs community on the many benefits of Water Wise landscaping and using native plants:
Visual Timeline of Front Yard Transformation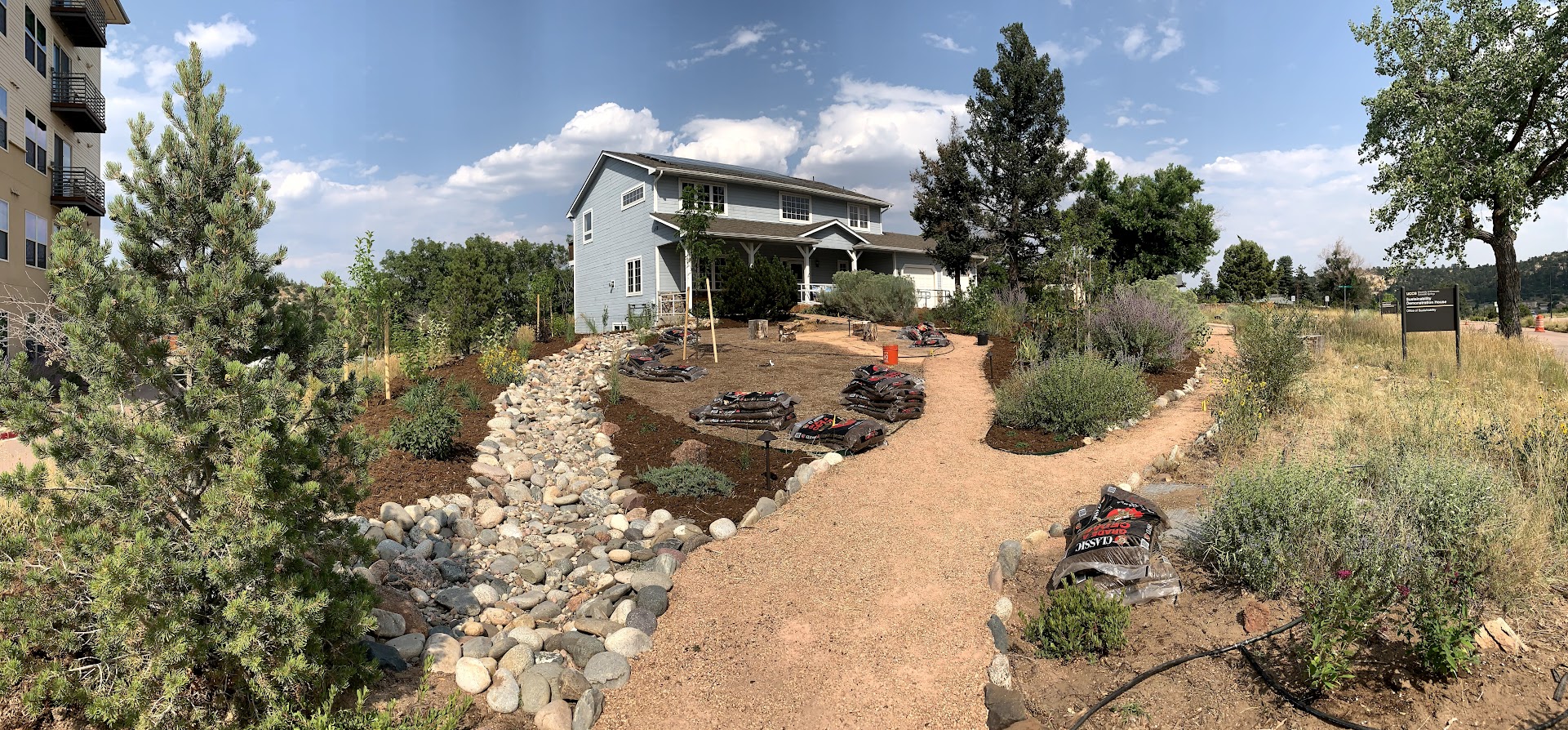 2021
With grant funding through the Green Action Fund and the Colorado Garden Foundation and the project management expertise from Weisburg Landscape, many features were added to the yard including a river rock swale/rain garden, living fence, native and low water plantings, installation of an irrigation system to reduce water use, and more! Check out the businesses that provided in-kind support above.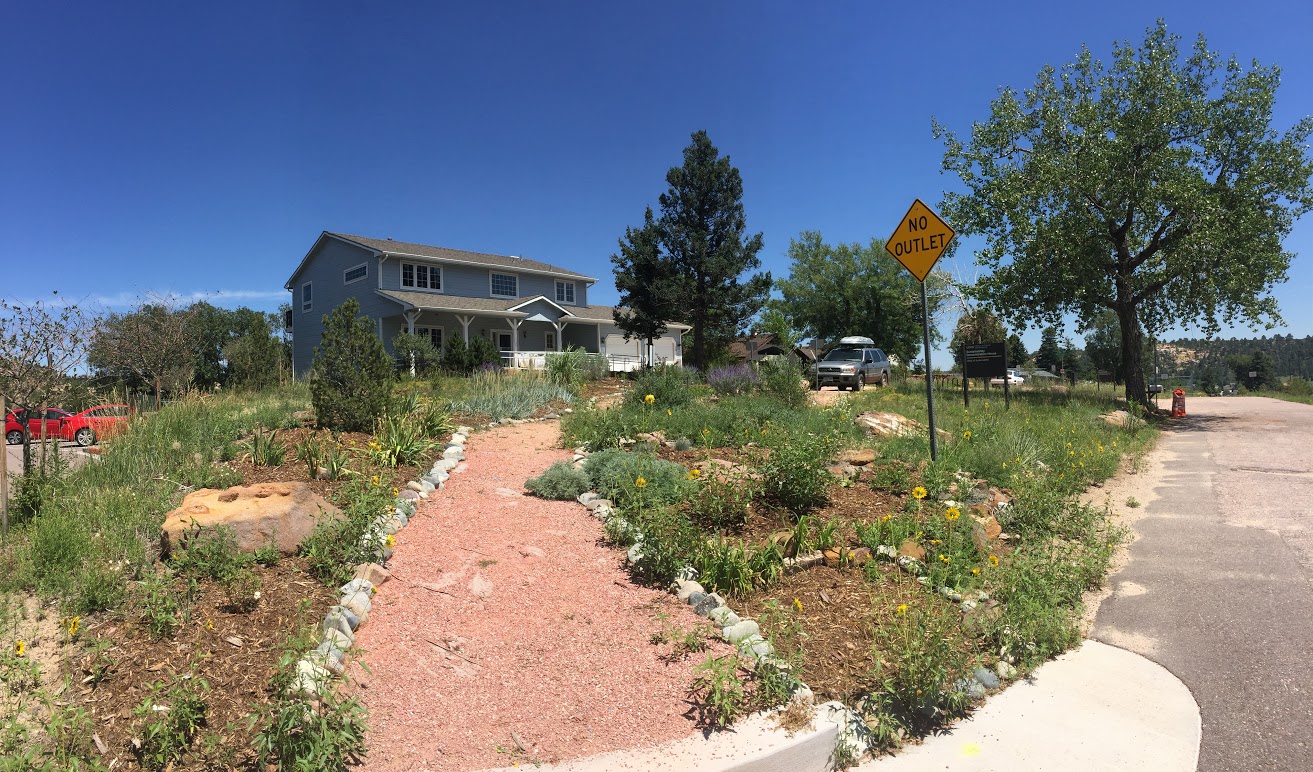 2018
More effort was placed in maintaining the yard summer of 2018. Without an irrigation system, all plants were hand watered.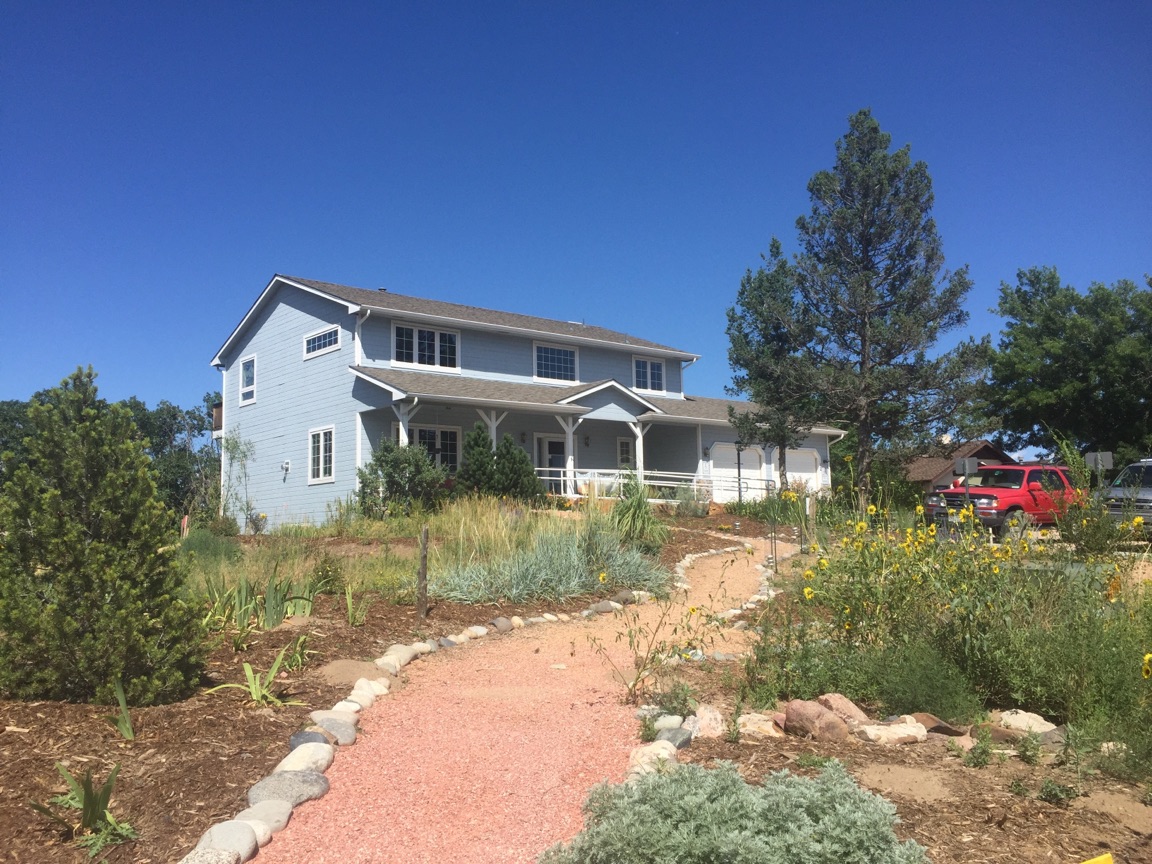 2017
Partnerships with local nurseries allowed us to purchased pine trees to replace the apricot tree. Additional plants were added to increase habitat for native wildlife.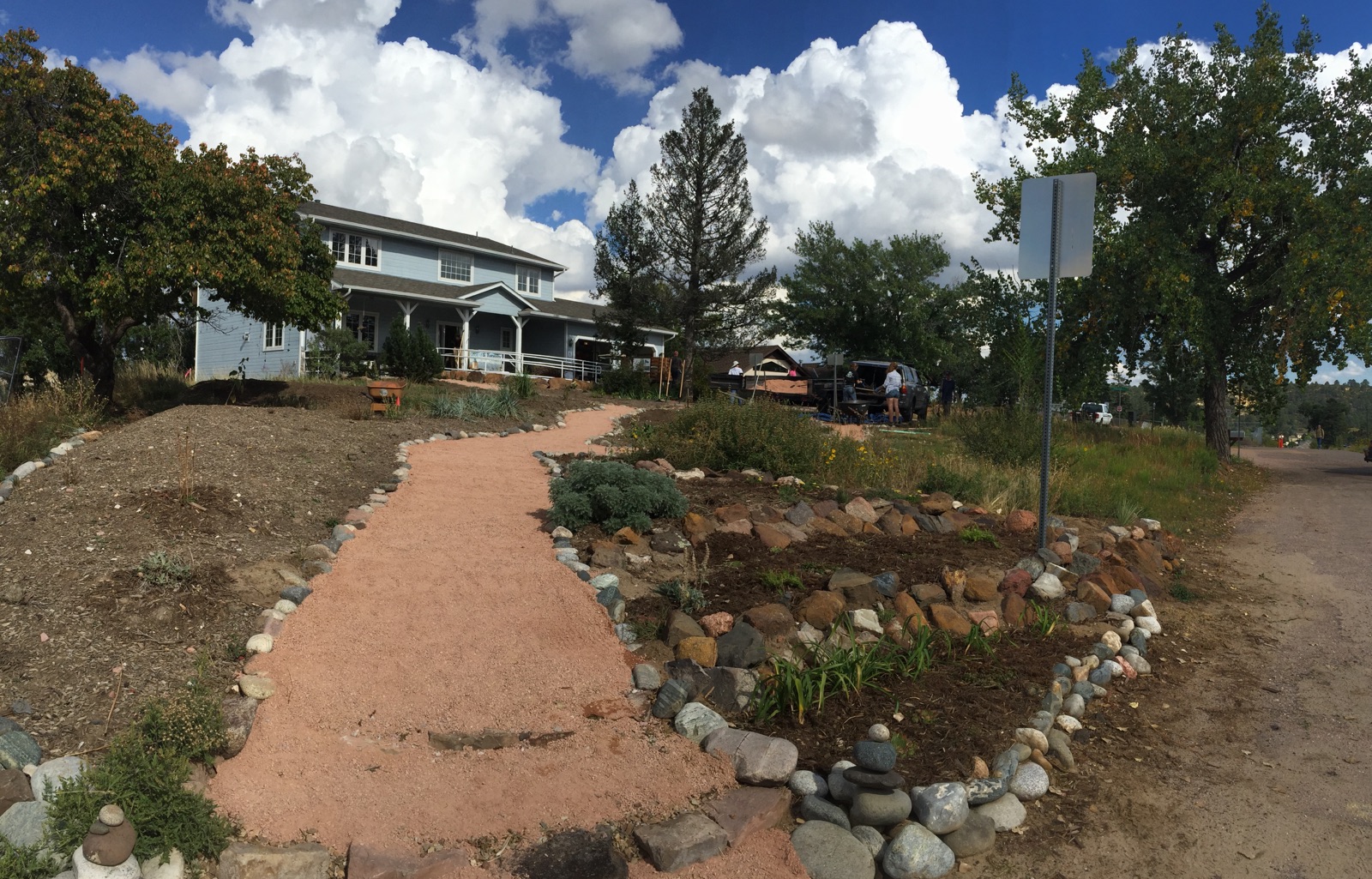 2016
The apricot tree shown here towards the west was on the neighbor's property. It provided shade, fruit for native wildlife, and was a beautiful red in the fall. Unfortunately, this tree was cut down during the construction of the neighboring apartment complex. Additional plantings were added summer of 2016 along with breeze on the pathway.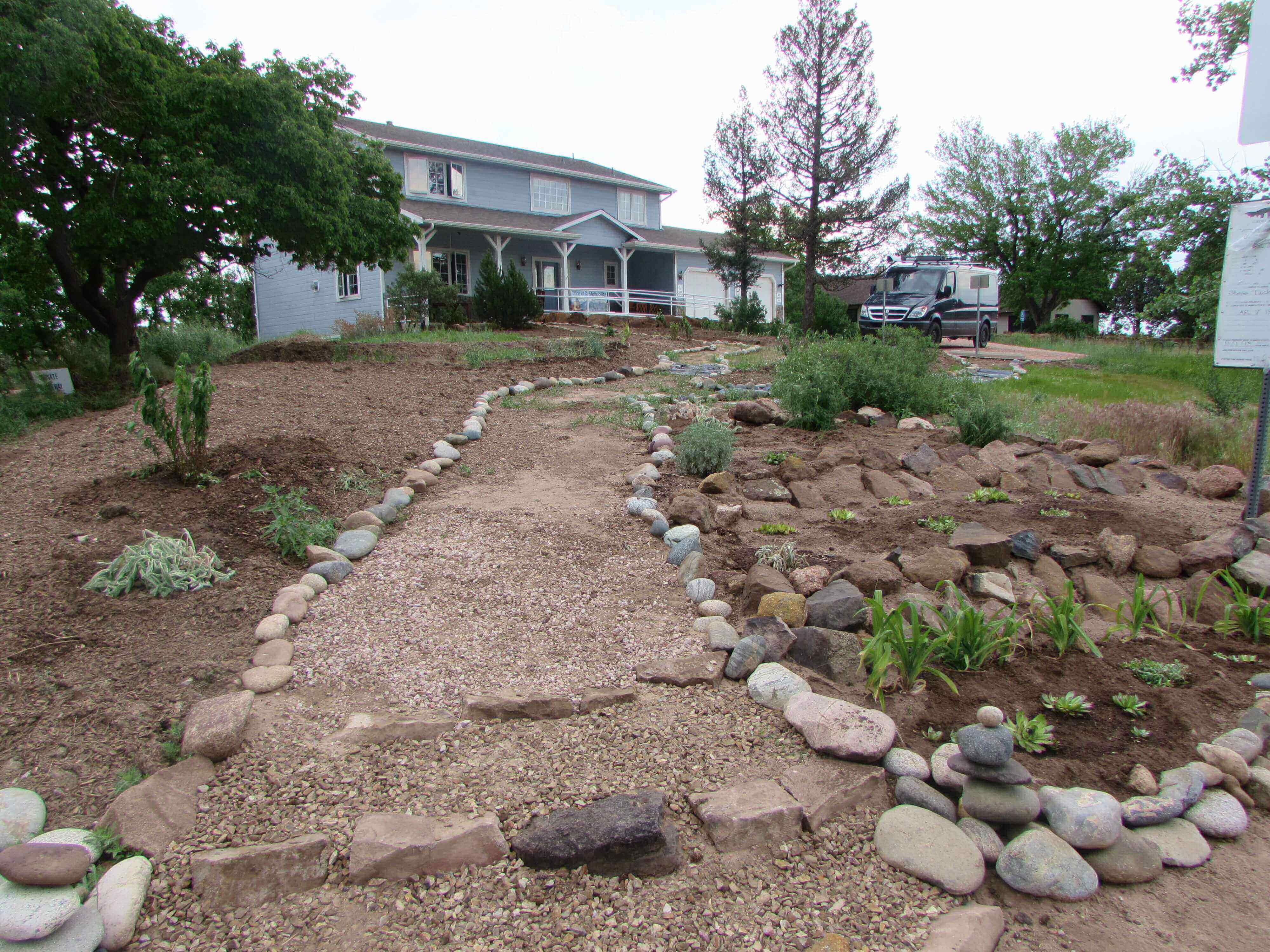 2015 - First Transformation of Landscape
The first transformation of the landscape included creating a path from the road from the west. Berms and swales were created to help reduce erosion of the sandy soil and retain water naturally for future plantings.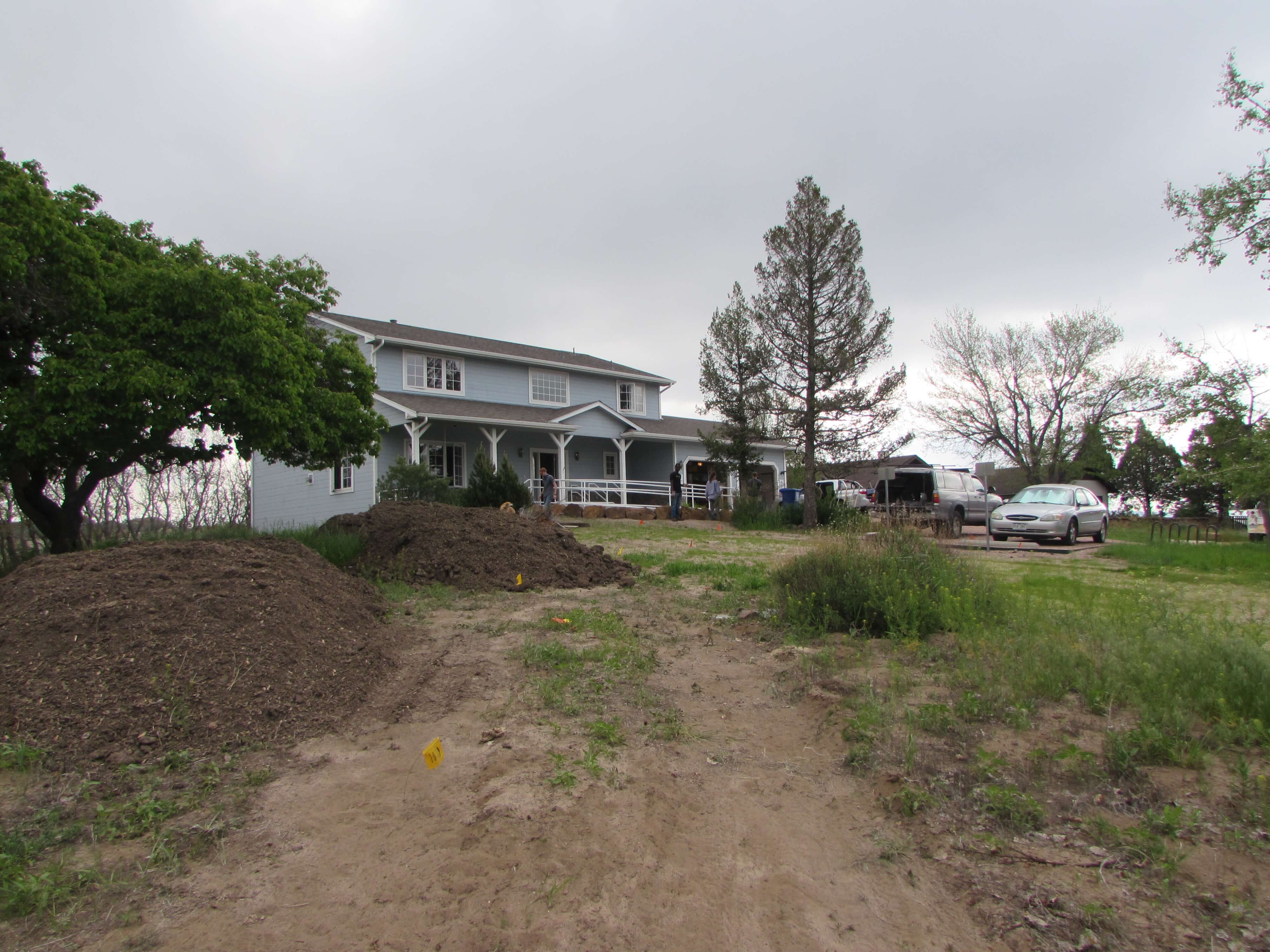 2015 - First Yard Work Day
Spring 2015 was the first opportunity the Office of Sustainability staff had to alter the landscape from primarily Kentucky Bluegrass to more native and low water plants. This was a picture from the first work day.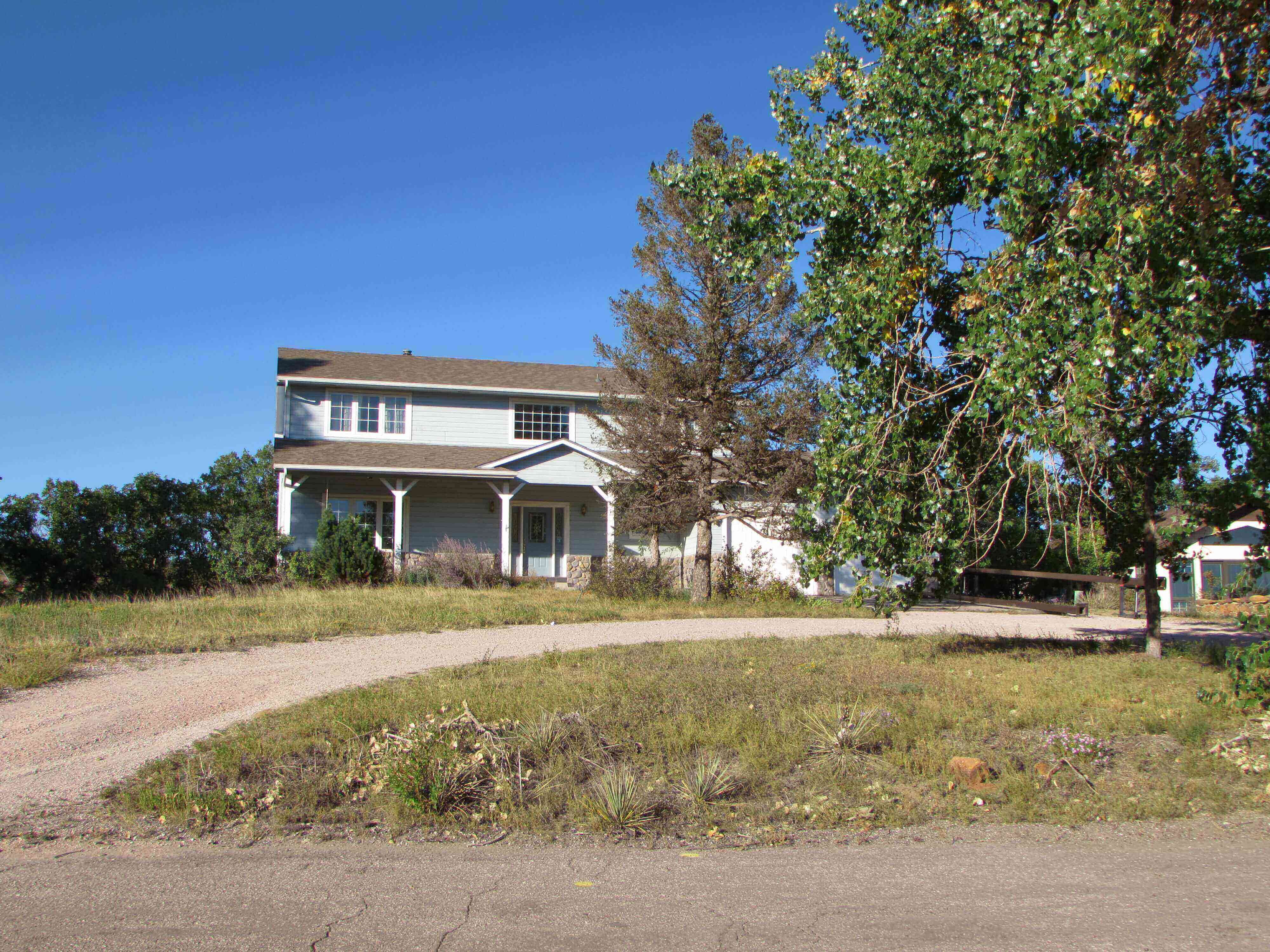 2014 - Original Landscape
The Sustainability Demonstration House was built in 2000, purchased by UCCS in 2010, and renovated into the SDH from 2014-2015. The original landscape was Kentucky Bluegrass, two pines, a cottonwood tree, and some bushes.