West Lawn 1420 Austin Bluffs Parkway, Colorado Springs, CO 80918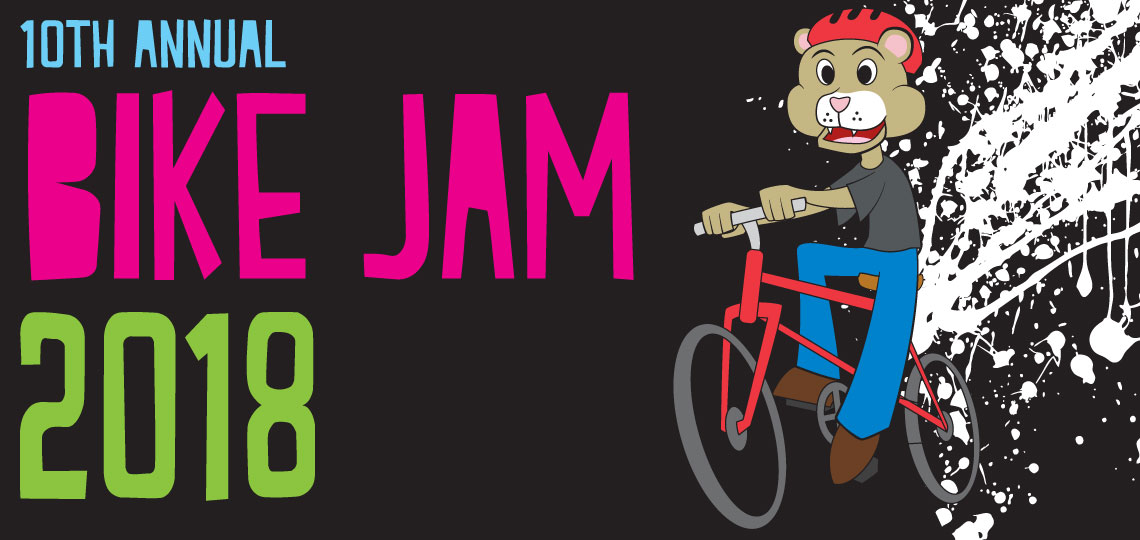 Bike Jam is an annual UCCS event that encourages alternate methods of transportation, specifically bicycles, for the purpose of living healthier and sustainable lives! Bike Jam kicks-off our UCCS Bike Month Challenge, in which faculty, staff, and students can participate to win great prizes by commuting to and from UCCS 
 
RSVP by clicking the button below for Bike Jam Breakfast, Lunch, and more!
BIKE WITH FRIENDS AND NEIGHBORS!
Use this map below to find the closest meet-up location to you. There will be a designated UCCS leader to meet and guide the group to the event. If you are interested in becoming a leader and/or want email information on logistics, please contact Kimberly Reeves kreeves2@uccs.edu or x3089.

Download this PDF for more information on the morning group ride.
Get a group of friends together and take on the Bike Month Challenge!
Bike Month Challenge is a month's worth of biking fun from Sept. 1 - 30! Join us in getting back on the bike for the Fall semester. Check out the information below, and feel free to contact our office with any questions. We can't wait to see you at the many events! 
Team Prize Qualifications:
Teams can consist of any number and any variation of faculty, staff and student. All team members must have their department set to the same department in their Dero ZAP settings for their rides to count towards the group total. See below for directions.
Team prizes will be determined on a percentage based equation

Eg.) (number of total miles/number of team members)

All team members must be signed-up on Pedal Perks and receive a Dero ZAP RFID tag (sign-ups also provided at Bike Jam on Sept. 7th)
Must bike past one of the five bike counter stations on campus for data to be collected - map here
Team Prizes:
Team with the most number of collective rides
Team with the most number of collective miles 
Overall winning team - traveling trophy 
Goat Patch Brewing - 5 growlers + refill certificates
Gift card to Il Vicino

How to Double Check your Department Setting in Dero ZAP: 
Go to uccs.edu/pedalperks. Click on ZAP Login.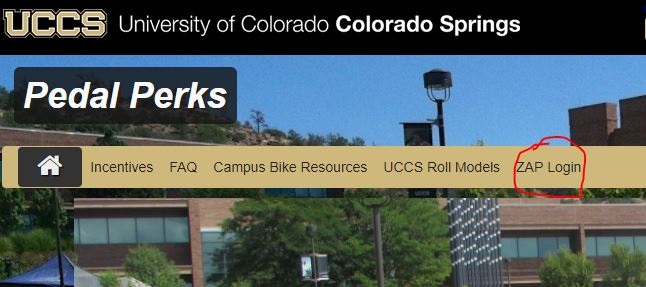 Login to Dero ZAP in the upper right-hand corner.  


Hover over 'Settings' in your upper right-hand corner. Click the menu option 'Edit Profile' in the drop down menu. 



Scroll to the bottom until you find 'Department'. Choose the drop down menu that your team discussed/best represents. 



Click the 'Update' button at the bottom of the screen. You're finished! Hop on that bike n' ride!



Don't have a team? Don't worry! We have one awesome individual prize that anyone can be entered to win! 

Individual Prize Qualifications:
Sign up for Pedal Perks and receive a Dero ZAP RFID tag (sign-ups also provided at Bike Jam on Sept. 12th)
Bike to campus once and pass one of five bike counter stations - map here
Enter to win a one-night stay at the Buffalo Bicycle Lodge!
Bike Month Events:
Bike Maintenance Clinic

Wednesday, September 5th 6:00-7:00pm
S.O.L.E. Center

10th Annual Bike Jam

Wednesday, September 12th 9:30am-12:30pm
West Lawn

Bike for Bagels

Thursday, September 20th 7:30-9:00am
West Lawn

Bike Month Finale

Wednesday, October 3rd 12:30-1:30pm
Sustainability Demonstration House