From: Tue, 09/05/2017 - 12:00 AM
Through: Thu, 10/05/2017 - 11:59 PM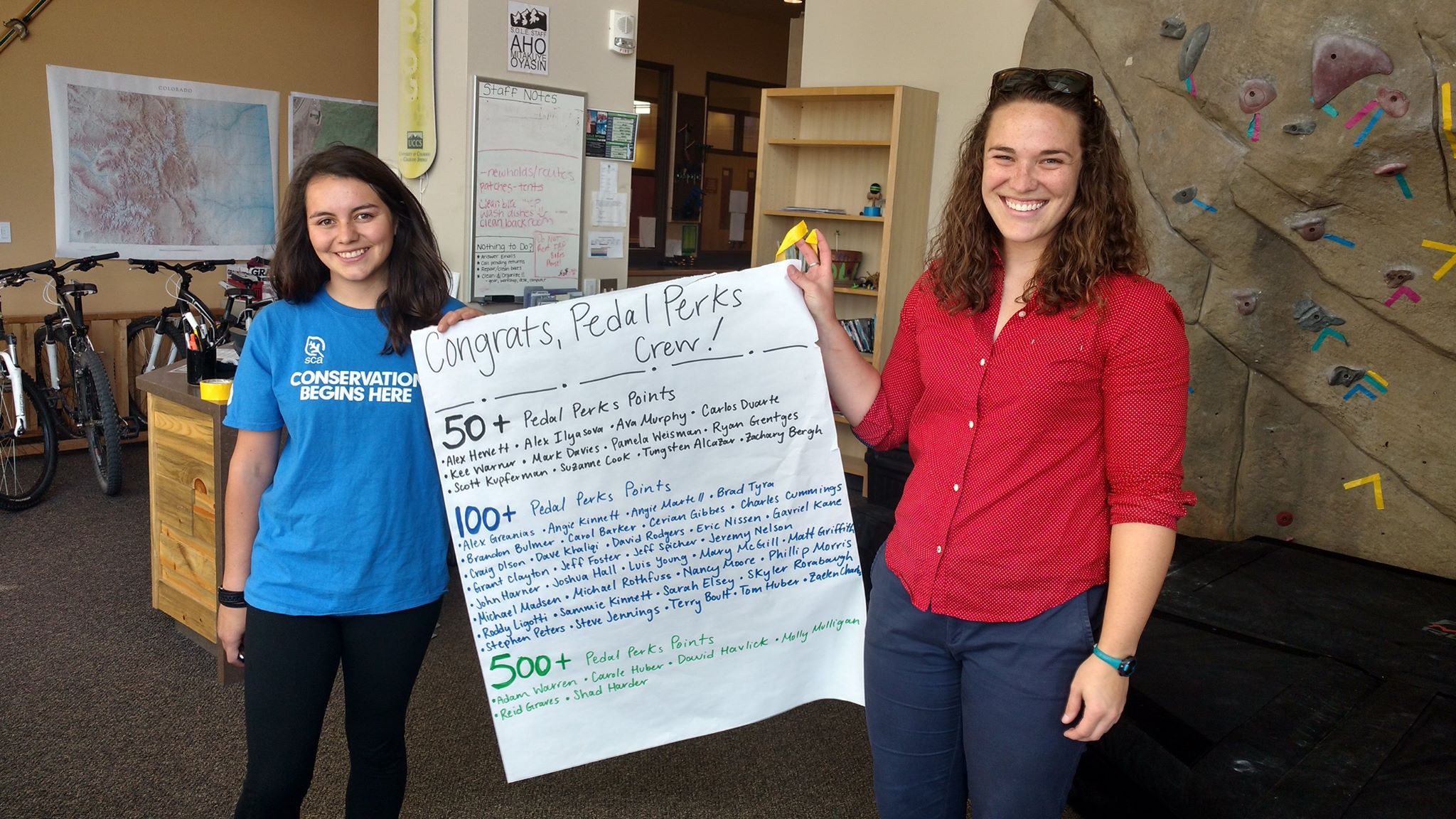 Get a group of friends together and take on the Bike Month Challenge!
Bike Month Challenge is a month's worth of biking fun from Sept. 1 - 30! Join us in getting back on the bike for the Fall semester. Check out the information below, and feel free to contact our office with any questions. We can't wait to see you at the many events!

Team Prize Qualifications:
Teams can consist of any number and any variation of faculty, staff and student. All team members must have their department set to the same department in their Dero ZAP settings for their rides to count towards the group total. See below for directions.
Team prizes will be determined on a percentage based equation

Eg.) (number of total miles/number of team members)

All team members must be signed-up on Pedal Perks and receive a Dero ZAP RFID tag (sign-ups also provided at Bike Jam on Sept. 7th)
Must bike past one of the five bike counter stations on campus for data to be collected - map here
Team Prizes:
Team with the most number of collective rides
Team with the most number of collective miles 

How to Double Check your Department Setting in Dero ZAP:
Go to uccs.edu/pedalperks. Click on ZAP Login.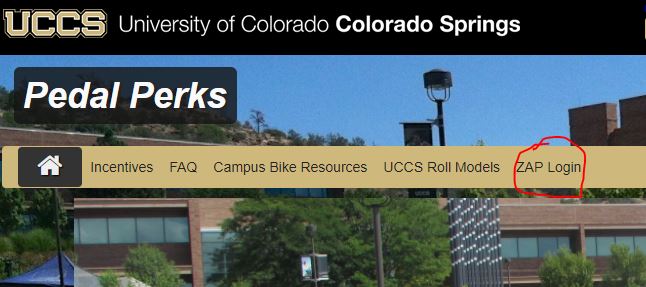 Hover over 'Settings' in your upper right-hand corner. Click the menu option 'Edit Profile' in the drop down menu.

Scroll to the bottom until you find 'Department'. Choose the drop down menu that your team discussed/best represents.

Click the 'Update' button at the bottom of the screen. You're finished! Hop on that bike n' ride!

Don't have a team? Don't worry! We have one awesome individual prize that anyone can be entered to win!

Individual Prize Qualifications:
Sign up for Pedal Perks and receive a Dero ZAP RFID tag (sign-ups also provided at Bike Jam on Sept. 7th)
Bike to campus once and pass one of five bike counter stations - map here
Enter to win the combo prize below:

Planet Bike rack: Oversized, 6061 tubular aluminum for maximum strength. Open side rails to maximize heel clearance when packs are installed. One size fits most Mountain and Road/Hybrid frames. Pre-installed rack hardware for quick, hassle-free installation. Rated to 25kgs (55lbs).
Topeak bag: Large capacity, divided, padded main compartment for Touring and Commuting. 1800/840 denier nylon with front zip pocket, two side pockets, clear map pocket. Quick release 2-piece bar bracket with quick-click computer mount. Built-in padded carrying handle, detachable shoulder strap, and rain cover. Size (LxWxH): 10x7.1x9.1".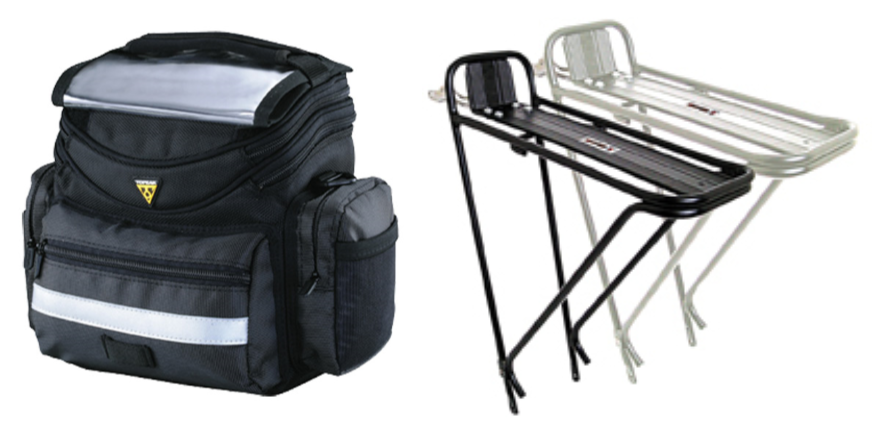 Bike Month Events:
Bike Maintenance Clinic

Tuesday, September 5th 6:00-7:00pm
S.O.L.E. Center

9th Annual Bike Jam

Thursday, September 7th 7:30am-12:30pm
El Pomar Plaza

Bike for Bagels

Wednesday, September 20th 7:30-9:00am
Columbine Hall + S.O.L.E. Center Patio

Bike Month Finale

Thursday, October 5th 12:30-1:30pm
S.O.L.E. Center Patio