Meet the Green Action Fund Committee.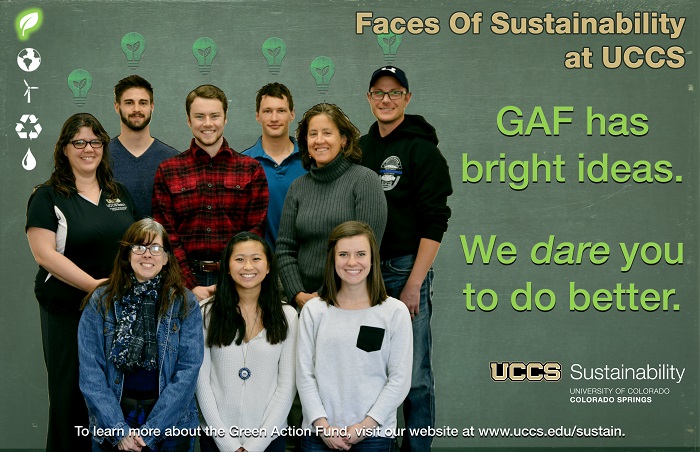 Meet the Green Action Fund Committee

The Green Action Fund's mission is to reduce the ecological footprint of UCCS and promote sustainable environmental, social, and economic values through a variety of student-sponsored projects. Tessa Bronner, Alex Greanias, Mack Kane, Mae Rohrbach, Julie Galusky, Jeremy Nelson, and Jerod Heidrick are the seven active students that are part of the voting committee. Linda Kogan and April Lanotte are also involved as faculty/staff advisors. They meet once a week to discuss sustainable proposals and vote to give them funding. All funding comes from the $5 per semester per student fee. 

1. What is your favorite GAF proposal?

Alex: My favorite GAF proposal would probably be the Hyperloop Transportation Design Conference. For this project, GAF funded a team of 15 students and faculty members from UCCS to attend the SpaceX Hyperloop Pod Competition Design Weekend at Texas A&M University. The team was one of 120 across the nation that extensively researched sustainable methods of transportation, in addition to various forms of clean energy fuel. It was a privilege to watch the team present their findings on campus, and I'm excited to see what the future holds for this project! 

April: I decided to select the support of the UCCS Hyperloop team. Coincidentally, I didn't feel this was something we should have supported (initially), since supporting the team did not have immediate effects on our campus. However, after seeing their presentation, as well as the large audience that came to listen to the presentation, I realized that we supported a much larger project than just the team. We helped support a large-scale vision of ways UCCS can be a part of the improvements to our country's transportation system. A school like UCCS can often be a more "practical" kind of place, with many commuters, non-traditional students, and those juggling both work and school. The Hyperloop Project thinks big and asks teams to do the same. Supporting a UCCS team who worked alongside schools such as MIT, Stanford, and others is a great way to help UCCS take part in the larger sustainability discussion.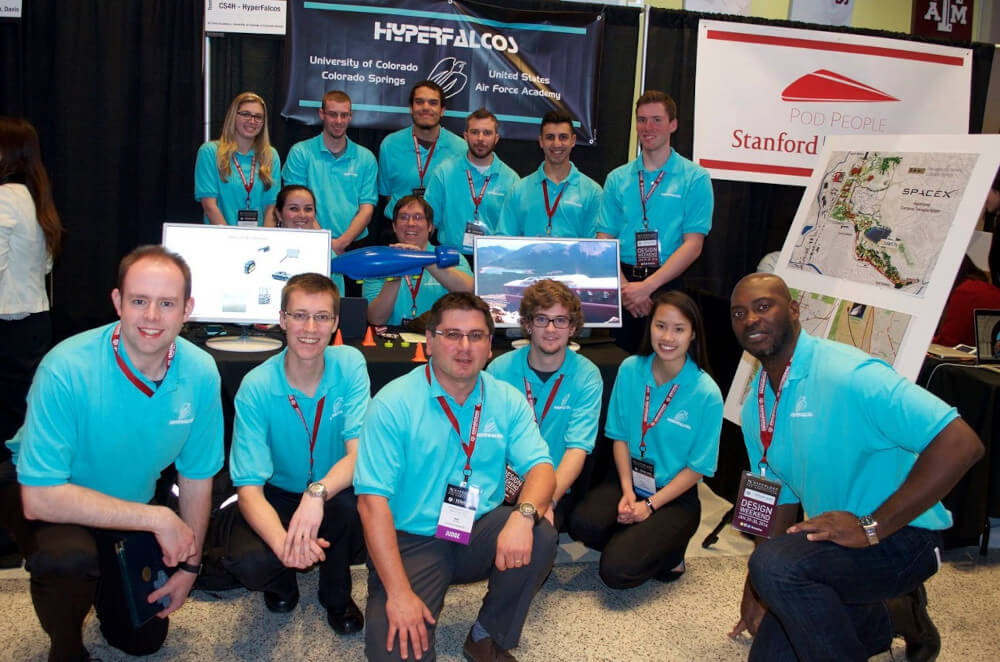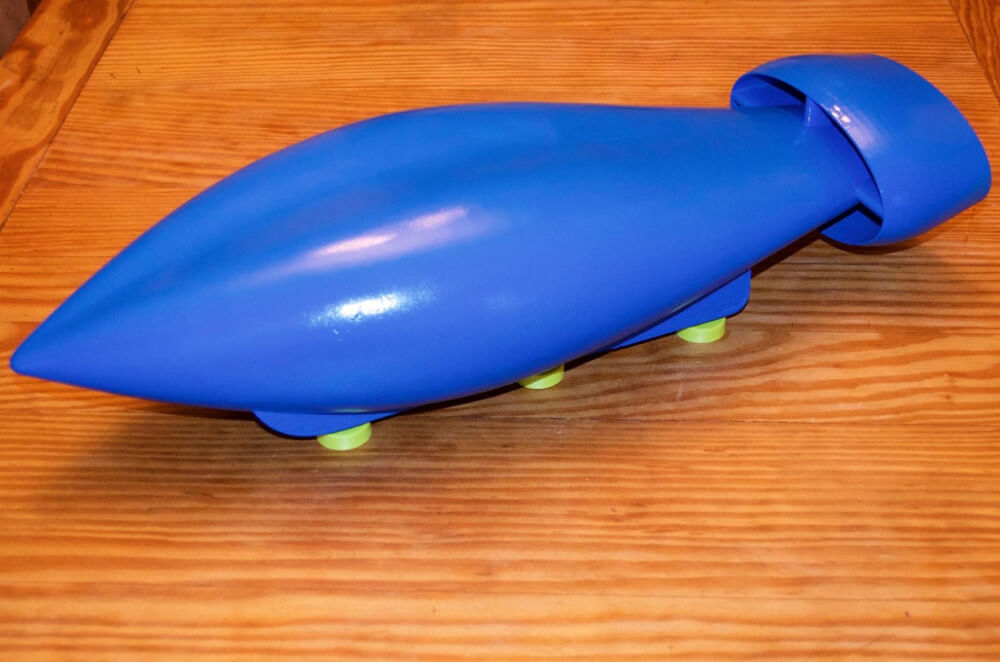 Mack: My favorite GAF proposal is the Machine Shop 3D Printer Filament Recycler. I believe that in the not too distant future 3D printers will not be uncommon n to find in people's homes.  Parents can print off toys for their kids, or they could print off a replacement piece for a broken bike part; the possibilities are endless.  If anyone has worked with 3D printers before they know it is a trial and error process.  This filament recycler is a great way to recycle the unwanted or improperly formed products generated by the 3D printer. It is an effective way to reduce waste and production energy. In the fall of 2015, the Mechanical and Aerospace Engineering department made an addition to their 3-D Printer. The Filament Recycler takes pieces of unused filament that would usually be trashed and puts them together to make a new spool to make fun 3-D items!


Mae: My favorite GAF proposal was the Rec Center Self-Powered Treadmills approved in Spring 2015. Before the proposal, I had never heard anything like it so I was really excited to see the implementation of the project at the rec center. Also, I personally have walked on these self-powered treadmills and they are awesome!  In the Spring of 2015, the Recreation Center (now called the Recreation and Wellness Center) installed two self-powered treadmills in order to continue to integrate sustainability into their daily operations, program development, and education/training.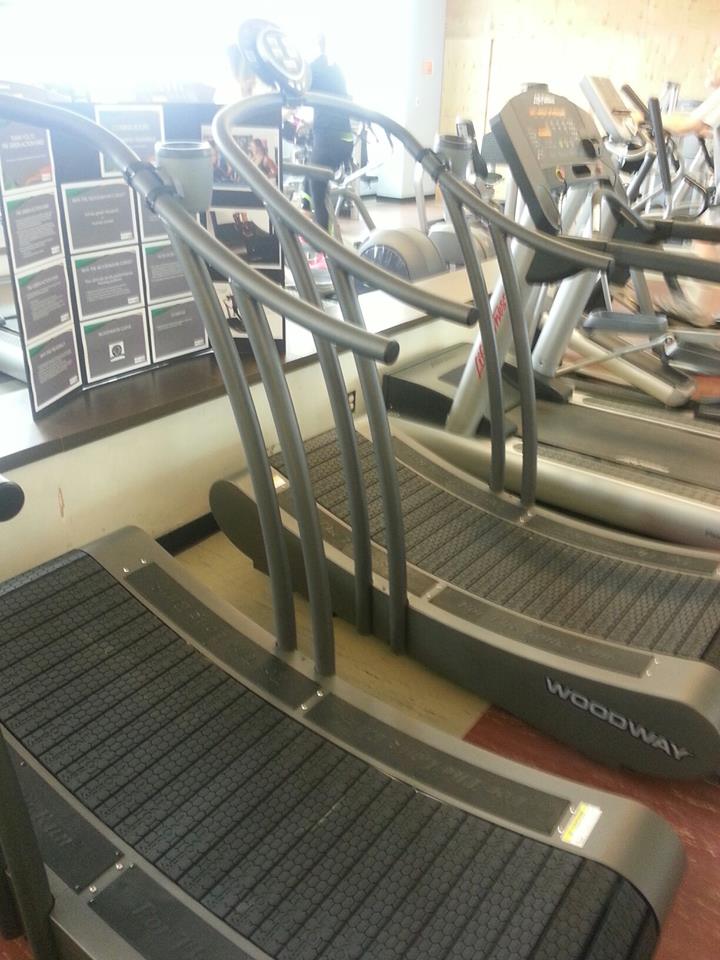 Julie: My favorite GAF proposal is the Aquaponics for the UCCS Greenhouse. An open source prototype system will be installed in the Greenhouse this Spring, with potential to produce fresh greens for Dining Services using a system that merges aquaculture (raising fish) and hydroponics (soil-less growing of plants). The design will allow for future expansion and new projects. Aquaponics and other sustainable horticultural practices are exciting and very practical solutions to feeding ourselves and others in a more equitable, earth friendly way.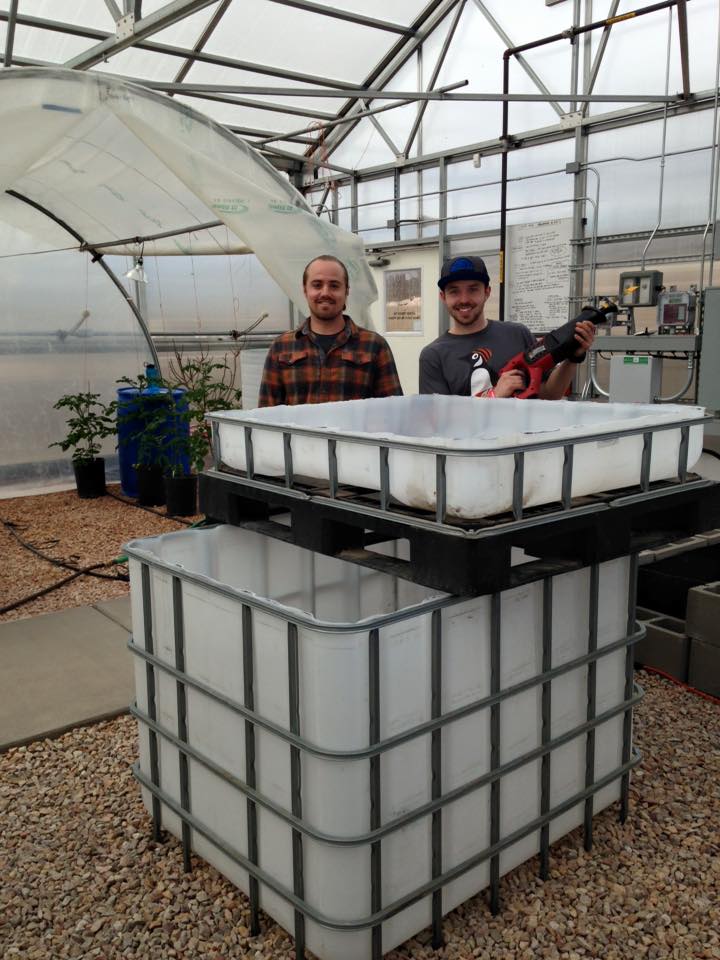 Linda: My favorite proposal was the toilet retrofit project in Summit Village. First year students developed the idea, got support and rebates from Colorado Springs Utilities. The retrofit exchanged 3.5 gallon per flush toilets with 1.6 gpf, a significant savings of water. They also took part in the project through taking apart the old toilets so they could be recycled in Colorado Springs Utilities' Commodes to Roads project. The program took almost a year to complete, but the students stuck with it until the end. The retrofit lowered the Summit housing bill by roughly $15,000 per year.