UCCS Ditches the Dumpster and Donates
From: Wed, 05/11/2016 - 10:00 AM
Through: Mon, 05/16/2016 - 05:00 PM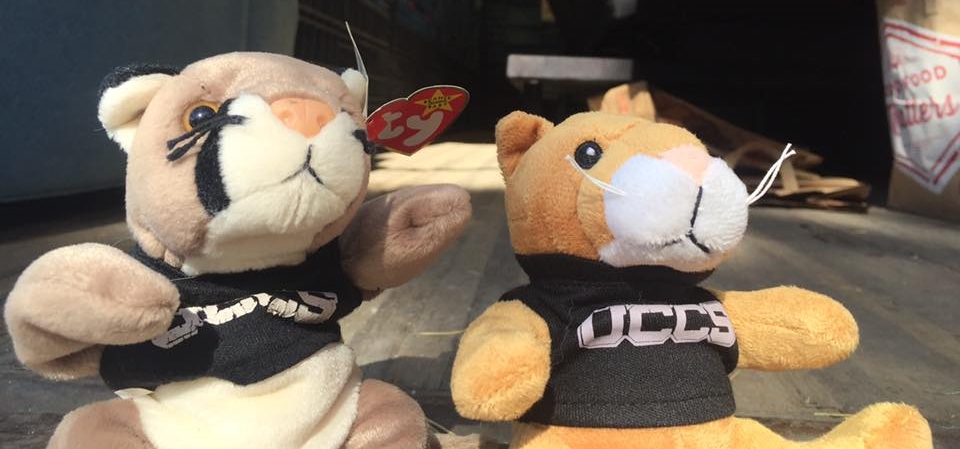 Tessa Bronner
Extra-long twin sheets, a Keurig, couches, lamps, shoes - all of these items could be found at the 2016 UCCS Ditch the Dumpster and Donate. Students, staff, and community members came together May 11 - 16 at the event to help divert waste during dormitory move-out at the University of Colorado Colorado Springs.
"This event is so important to both keeping useful items out of the landfill and educating students about the availability of alternatives to throwing things out," said Trent Werner, Volunteer Coordinator for the Office of Sustainability, "We want them to be aware that when they don't want something, they don't have to go straight to the trash can."
Trucks from Discover Goodwill were stationed in each of the housing communities on campus and resident students were encouraged to drop-off unwanted items such as household goods, food, electronics, and clothing instead of taking them to the dumpsters. Donation bins were also left in three central locations so residents were able to easily drop-off items on their way out of the residential halls.
Donations benefitted five different organizations: Discover Goodwill, Who Gives a SCRAP, All Breeds Training and Rescue, Bluestar Recycling and Clyde's Cupboard.
1,545 lbs. of school supplies and miscellaneous craft items such as buttons and old wrapping paper were given to Who Gives a SCRAP, a local thrift store that sells upcycled scraps for hobbies and art.
217 blankets, towels, and sheets were given to All Breeds Training and Rescue to be used as bedding for rescue dogs.
Old and broken electronics were given to Bluestar to be recycled, and food and toiletries donations were given to Clyde's Cupboard, an on-campus, student-run food pantry.
Goodwill received everything else collected, totaling 4,600 lbs.
Over 50 people volunteered more than 119 total hours to man the trucks, help students move out, and gather donations from around campus. Volunteers included students, representatives from the benefitting organizations, and staff from 21 different campus departments.
"This year we've had the most volunteers that we've ever had in the history of the event. It was great to see the engagement of departments from across campus." said Werner, who worked alongside volunteers during the event.
Among these volunteers were two students representing the on-campus Ping Pong Club, Brett Earhart and Jacob Bostick. Combined, the pair gave over 40 hours of their time during the week.
"It was rewarding to know we kept truck-fulls of stuff out of the landfill and into the second-hand market instead," said Earhart.
Among the donation load was a variety of items including a pink lawn flamingo, an emoji pillow, Monster's University bed sheets, 4 Razor Scooters, a bottle opener ring and close to a year's supply of ramen noodles.
Dorm residents responded positively to the event and UCCS was able to divert over 6500 lbs. of useful items from the landfill. Between the two locations, three trucks were filled by the end of the week.
As Bostick put it, "It was challenging staying open for so long on the final day... but it was very rewarding to see so many people donate items to good causes. It is hard to deprive people of that opportunity."