From: Wed, 05/10/2017 - 09:00 AM
Through: Sat, 05/13/2017 - 05:00 PM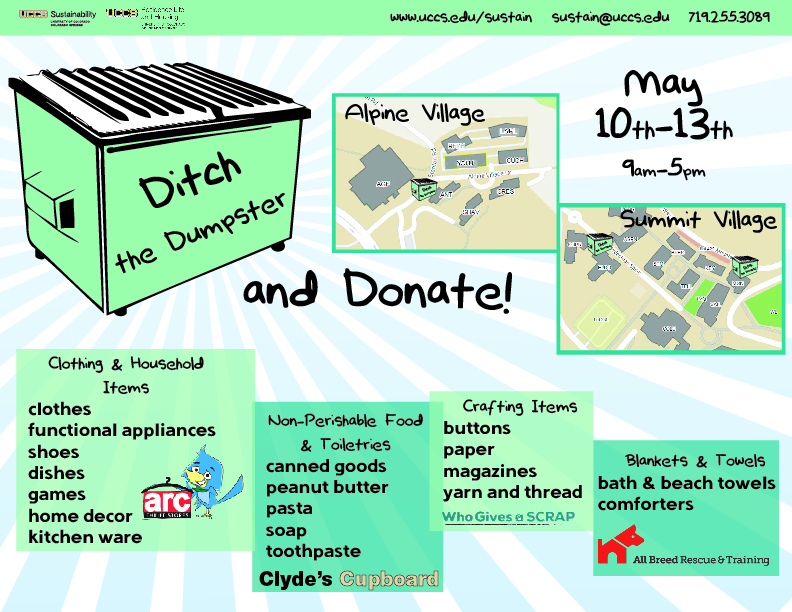 Want to earn $200 for your club or organization? Volunteer! The club with the most number of volunteer hours will win $200 or a pizza party for their members. Sign-up here.
Volunteering for Ditch the Dumpster and Donate is a great way to study and get volunteer hours. See you at the donation trucks!